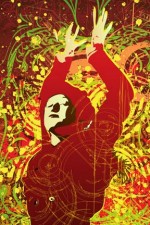 Energy Healing Free Clear and rejuvenate yourself with a Free 15 min. Aura/Chakra energy healing. Remove stagnate and useless energy from your Aura and body. You will feel relaxed, light and positive. Drop-ins are welcome.
Every Tuesday 5:30-6:45pm
New Time Every second Sunday Noon-1 PM
Yoga of the Mind classroom at 1st & Broadway
Contact Phone: 303-668-2358
Click this link for more info and video:

These healings are Free but often our guest want to offer a Thank You Donation.
Trust Your Intuition
Your intuitive ability is trying to help you all the time, but are you listening?  Most people don't know how to expand and utilize their intuitive abilities. If you're ready to relieve stress, achieve your goals with less effort and overall calmer lifestyle, than this class is for you. Come to this FREE class on how to access your intuitive abilities through the Yoga of the Mind Intuitive Meditation. In just 90 minutes, we'll teach you the basic intuitive meditation exercises to get you on                                                                   your way to a richer life.
This is a Free class but often our student find it so helpful that
they want to make a Thank You Donation.
Contact Phone: 303-668-2358
Be Grounded & Centered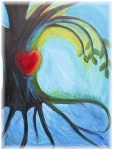 The core benefit from the simple meditation and energy tools you will learn in the Be Grounded & Centered class is that you will learn to separate from your past and from other people energetically.  You will still be able to be supportive of friends, family, customers and co-workers without taking on their feelings.  You will be able to maintain healthy energetic boundaries. Plus you will enhance your own creative energy.
The Be Grounded & Centered class is the first step towards a life of living in your energy and happiness by releasing the energy of others. Most of our anxiety, uncertainty and unhappiness is due to taking on expectations, demands, viewpoints, and emotions of others as well as taking on and accepting the influence of the past. Although we are to some degree aware of this "taking on" much of it is unconscious and unintentional on both the part of ourselves and the part of the other person. What is wonderful and unique about this class is that we can free ourselves from this unwanted influence without analyzing or re-living how it got there.
You will learn and gain experience in class with practical meditation and energy tools.  Then you will understand and use these energy tools after class to lead an independent and self-direct life. This opens the door to more certainty, creativity, happiness and fulfillment. You will more clearly hear your inner voice.
Learn More about being Grounded & Centered
Contact Phone: 303-668-2358
Awaken your intuitive voice, tap into this vast perfect knowledge for yourself. Explore and develop your healing and intuitive abilities.

This amazing opportunity includes 9 sessions of in-depth instruction and guidance with Master Healer and Intuitive David Stevens

David has created this 9 week learning track so you can reap the benefits of group meditation to explore and develop your healing and intuitive abilities with a group of like minded individuals. Your healing & intuition will take a quantum leap forward. You will be able to notice your intuitive voice when you need it. You will learn how to hear, see, and know when your intuitive voice is communicating with you and how to trust it and act on it.
Contact Phone: 303-668-2358
[contact-form to='davids@yogaofthemind.com' subject='Inquiry from YOM Web site'][contact-field label='Name' type='name' required='1'/][contact-field label='Email' type='email' required='1'/][contact-field label='Comment' type='textarea' required='1'/][/contact-form]