Learn to Align Yourself with Heart Centered Goals
You are intuitive and your intuition knows what your perfect life is.
In this 3-hour intensive class you will:
Learn how to listen calm you mind to hear your intuition – so you can learn to follow it
Learn how to clarify what you really want
Learn and practice techniques to remove blocks between us and our goals.
Get tips on how to magnetize ourselves to attract our goals.
Become receptive to receive all our goals.
About the Teacher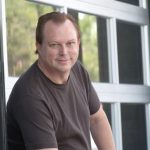 Intuitive David Stevens is your teacher.  He has had a lifelong interest in helping people transform themselves through greater awareness. He has been a teacher of meditation since 1977 and has done over 2400 psychic and intuitive readings and energy healings in the past decade. In 2004, he founded Yoga of the Mind to teach people how to stretch, strengthen and balance all their internal abilities. His clients and students are from all walks of life across the US and around the world. They often report deeper peace, enhanced achievement and greater enjoyment of life as a result of learning the Yoga of the Mind active meditation and energy techniques.

Reviews from Students
"It's a terrible irony that I won't be able to attend this class because you've helped me so tremendously in the areas of meditation and following my intuition. Because of your help and guidance, for the first time in 22 years, I now have a job where I get weekends off. I'm also earning about $3,000 more a year … and I'm no longer in constant pain because I'm able to sit down at a computer for most of the day! You have been such a blessing to me. PLEASE let me know when you have this class again. Be Well, P.S. – Please feel free to use my comments encourage others to take your wonderful classes.David, you are beautiful, and I am grateful." – Pam
"Yoga of The Mind has transformed my thought patterns and changed the way I think about life. Practicing this meditation has made me a more confident, optimistic and loving individual. Before, I would focus on what I lacked in life rather than focus on abundance and opportunities that are available to me. I use this meditation daily and give gratitude for this fantastic tool that David Stevens has given me." -Shannon
"Yoga of the Mind has helped me regain my confidence and joy for life while teaching me practical mindfulness skills that help me socially and professionally." -Kevin
"Yoga of the Mind is one of the greatest gifts I have enjoyed. Over the last eight months, my life has shifted from a trying to get through each day mentality to one that is filled with love, light, happiness, & excitement than I ever thought possible. Learning to heal from within by loving from within has completely opened my heart and allowed me to find freedom from fear-based resistance, unrealistic expectations, & anything else not serving a definite purpose in my life, at any given moment. I honestly believe that the work at Yoga of The Mind is helping raise the vibration of the universe to one that will benefit many people for a very long time. I am honored and humbled to be a part of it." -Amanda
Cost
This workshop is $60. It includes a 30 min. private phone call with David Stevens as a follow-up to class to fine tune your plans.
Contact Phone: 303-668-2358
davids@yogaofthemind.com
Register for the Date that Works Best for You


There are no upcoming events at this time.