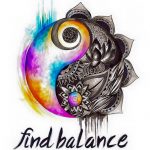 All Yoga of the Mind Courses and healing sessions are being conducted online going forward. 
Chakra Cleansing & Energy Healing Sessions
Enjoy a Free 20-minute Chakra Cleansing and Energy Healing.  This session will remove stagnant energy and leave you feeling relaxed, light and positive.
What to Expect during an online Chakra Cleansing & Energy Healing Session
David Stevens, The Founder of Yoga of the Mind, leads these chakra cleansing and energy healings using his many years of experience. The healing will be very easy to follow a guided meditation. As a result of David's energy work you will be drawing on quantum energy during these Chakra Cleansing sessions, each person's natural healing power will be activated. The synergy of everyone doing this together creates a powerful flow of healing that dissolves limitations and opens new possibilities for each participant, according to what they want and need.
Toward the end of the healing, positive energy traits such as peace, confidence, and enthusiasm will be shared with everyone. You don't need any previous knowledge or experience to benefit from these healings, because the healing energy is already inside of you.
Special Healing Requests:
Before the session, you can text David with your name and healing request.  David intuitively tailors each session to those present and will work on your healing request silently during the session. David # is 303-668-2358.
You can register for tonight's sessions at this link.
These sessions are every Tuesday Evening from 6-6:30 pm
Contact: 303-668-2358
davids@yogaofthemind.com
rochellef@yogaofthemind.com
April 12 @ 6:00 pm

-

6:30 pm

8 E. first Ave, #103

303-668-2358

April 19 @ 6:00 pm

-

6:30 pm

8 E. first Ave, #103

303-668-2358

April 26 @ 6:00 pm

-

6:30 pm

8 E. first Ave, #103

303-668-2358