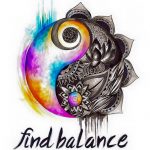 We hope you can join our next Live via Zoom FREE Chakra Cleansing Meditation. During this chakra cleansing. You will clear yourself of unwanted energy from your body, aura, and chakras.  We end each session with a refill of the energy you want more of.  The style of meditation you will experience is very easy to do and even better, you will feel light as a feather!   
Therefore in our daily lives we hold a lot of stress from past situations we cannot change and daily stress we may have little control over.  With this in mind, my form of meditation is very easy and effective at helping you to feel calm and open to new possibilities.   
Who Leads the session?  
David Stevens, The Founder of Yoga of the Mind leads this live Chakra Cleansing session every Tuesday.  Davids Bio Here
What will David guide you to do?  
The actual meditation time varies between 20-25 minutes.  David will give brief references to the natural energy of each chakra use the keyword here again Chakra Cleansing
Can I ask a question before or after the session?  
Yes,  David typically logs on 15 minutes before the session starts, so feel free to jump on early or stay after.  Sometimes a question or topic will emerge that the group will share about after the session is over.  
Special Healing Requests: 
You can arrange private chakra and/or Intuitive healings with David.  He can work with you in 30 min. blocks of time via Phone, Zoom, or In-person with social distancing and wearing masks.   Jump on the Weekly call early and stay after and ask for more information or visit our website: www.yogaofthemind.com LINK   
davids@yogaofthemind.com
303-668-2358 | Call or Text
October 27 @ 6:00 pm

-

6:30 pm