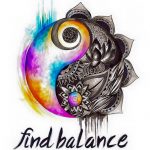 Every Tuesday we offer an online via Zoom FREE Chakra & Energy Clearing Meditation. The meditation will help to clear unwanted energy from your body, aura, and chakras.
In our daily lives and going forward letting going of the past and daily stress will allow us to bring in new inspiration and the new how's of tomorrow. Our form of meditation is very easy and effective at helping you to feel calm and open to new possibilities.
I hope you will join us tonight at 6 pm for the 30-minute clearing meditation.
What to Expect during an online Chakra Cleansing & Energy Healing Session
David Stevens, The Founder of Yoga of the Mind, leads these chakra cleansing and energy healings using his many years of experience. The healing will be easy to follow and similar to a guided meditation.  There is a synergy when we meditate in groups even if they are remote.
Special Healing Requests:
Before the session, you can text David with your name and healing request. David intuitively tailors each session to those present and will work on your healing request silently during the session. David # is 303-668-2358. (If you make a healing request consider a donation of $5-$20 via Venmo: @David-Stevens-27 or PayPal: davids@yogaofthemind.com
Contact: 303-668-2358
davids@yogaofthemind.com
June 2 @ 6:00 pm

-

6:30 pm

June 9 @ 6:00 pm

-

6:30 pm