Psychiatrist Iain McGilchrist: The Divided Brain
Next time you doubt that Intuition is real or that listening to it and acting on it is just some free spirited idea think again. Psychiatrist Iain McGilchrist describes the real differences between the left and right halves of the human brain and how the right brain is your intuitive GPS. It's not simply "emotion on the right, reason on the left," but something far more complex and interesting.
Learn the Secrets to Trusting Your Intuitive Right Brain
during one of Yoga of the Minds Workshops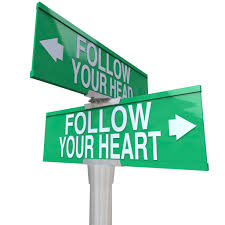 Our world is filled with so many choices, making this the best time than ever before to develop and trust your intuition. Your natural, intuitive ability is your greatest asset in navigating our environment, which is saturated with information and choices.
Gaining skill and ability to develop and become one with your right brain and intuitive awareness is what this group class is all about.
During this 90-minute introductory class, you will learn the four practices that support your intuitive awareness.
You will also learn a grounding meditation and participate in a group exercise that sets you up for perfect intuitive awareness. See for yourself how easy it is to really hear and follow your intuition.
The registration fee is just $10, but don't let the low price deceive you. This is a power-packed class where you apply new tools and gain insights into how your intuition works. See for yourself how you can trust and follow your intuition more in your daily life.
Contact Phone: 303-668-2358  or email at rochellef@yogaofthemind.com
| | |
| --- | --- |
| [maxbutton id="121″] | [maxbutton id="119″] |
| | |
| --- | --- |
| [maxbutton id="117″] | [maxbutton id="122″] |
| | |
| --- | --- |
| [maxbutton id="120″] | [maxbutton id="118″] |
Start learning to ground and stabilize when you feel stressed.
Intro to Meditation and Energy Work
aka Be Grounded and Centered.  
Click here to learn more, class dates and registration.

If you have already attended the above class consider one of the following to expand and continue your growth.
Two more class options: