It is exciting that you are interested in  listening to and following your intuition more in your daily life.  The more you follow your intuition, the more fun you are going to have.  Below is a tip sheet to get you started.
No Strings attached!
Let me know if you have any questions.  I will personally answer because Yoga of the Mind is not a huge faceless group.   We are a community in Denver, CO that is here to support you and the pursuit of what you love.
[maxbutton id="110″]   
Once you have looked over the 4 tips and if you would like to go deeper into  how to bring these states of being into your everyday life.  Scroll down the page to learn more about the upcoming webinar devoted to practical ways that you can get in-touch with your intuition more easily.    
You will also find many helpful Free Meditation downloads under the above menu item "YOM Store"
You are not alone.  Many of us are becoming aware of  the idea that we design our lives.  That if we follow our hearts, we will do more of what we love and feel more fulfillment in everyday.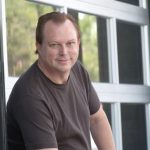 Sincerely,
David Stevens
Founder of Yoga of the Mind
davids@yogaofthemind.com
Join the upcoming live Webinar!
You know intuition is your best tool for navigating our information rich lives. Why not invest in your happiness by learning how to fine tune your intuitive awareness?  If you are craving a meaningful life then let's take this journey together.
During this workshop you will understand why you're struggling to trust and follow your intuition.
You will learn our unique Active Meditation that will end your resistance to trusting your intuition.
Learn how the 4 intuition tips can bring you into harmony with your intuition.
After this workshop you will be able to make intuitive decisions that are 100% in alignment with your soul purpose.
 
The Next Webinar
[maxbutton id="107″]
We will never share your information.
"This workshop helped me regain my confidence and joy for life, while teaching me practical mindfulness skills that help me socially and professionally." 
Kevin
"Yoga of The Mind" has transformed my thought patterns and changed the way I think about life. Practicing this meditation has made me a more positive, optimistic and loving individual. Before, I would focus on what I lacked in life rather than focus on abundance and opportunities that are available to me. I use this meditation daily and give gratitude for this amazing tool that David Stevens has blessed me with.
Shannon
"This was a great class, approach to accessing and using intuition was broken down well so it was easy to do and understand. The discussion about intuition and how it helps us in everyday life was great, and the exercises were simple, effective, helpful. The people were great, too! Friendly, interesting discussion and lesson."
Sarah 
The Next Webinar
[maxbutton id="107″]
We will never share your information.
[contact-form to='rochellef@yogaofthemind.com' subject='Inquiry from web site Webinar TYI'][contact-field label='Name' type='name' required='1'/][contact-field label='Email' type='email' required='1'/][contact-field label='Comment' type='textarea' required='1'/][/contact-form]