Join Diane Riechert a certified hypnotherapist since 1985,  specializing in past life regressions. During your past life journey, you will sit comfortably in chairs while Diane gently guides you in a light meditative trance to find a past life that will bring insights to your current life.  This will be a safe and gentle session. Diane's goal is to give you a taste of how much past lives impact you right now.
Opportunity to release patterns
Learn to align with your life purpose
Discover hidden talents and abilities
Release irrational anxieties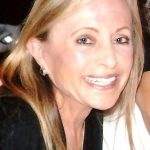 Diane Riechert has a Bachelor's Degree in The Behavioral Sciences. She has been a certified hypnotherapist since 1985, specializing in Past Life Regressions.
Diane is also a Reiki Master Teacher, Certified Graphologist, and Medium.
When:  Sat.Oct 27th from 10-Noon (This Event is sold out)
We will likely do this again.  email me with your interest and I will make sure we contact you directly.  rochellef@yogaofthemind.com
Where: Yoga of the Mind Studio
8 E. Frist Ave. Suite 103
Cost:    $40 per person
There are no upcoming events at this time.