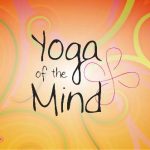 Thanks for your interest in our Yoga of the Mind's Intuitive development FREE meditation series. This first session is all about grounding your body.   Grounding easily establishes a calm and neutral place that you can visit anytime during your busy day.   Our meditation practices are designed with your busy lifestyle in mind.   You can enjoy two 2 more FREE sessions that can be found in the digital store on the website. But if at any time you would like to purchase our Yoga of the Mind Foundation Meditation with a 20-minute instructional version and then a 10 minute guided meditation for daily use. Click on the Purchase Now button anytime.
Congratulations!  We believe the power of meditation can be achieved in as little as 10 minutes per day.
This complete practice with two meditations is only $3.99 for both.  Both are lead by David Stevens.  You will fall into a deep meditation guided by his strong, steady voice and energy intentions.
[maxbutton id="70″]
Or click below for your FREE Grounding Power Meditation Download.