Are you ready to try a new approach to finding your soul mate?
Then this is the class for you.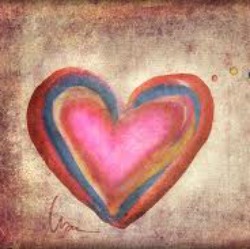 You can learn to hear and follow your intuition when selecting partners?
See your potential partners by the energy you notice about them?
Create a new heart-centered list of qualities to consider when choosing potential partners?
David has been an intuitive coach for over 15 years, and he has created the experience in this class to present new ways to look at your relationship space. He has helped many of his clients find love and marriage. Why? Because they stop making the same old choices that end with the same results. This class is perfect for all ages. Join David and others who are stuck in the same place as you and get a fresh new perspective on your soul mate selection.
This class meets four times on consecutive Thursday nights.  Registration is only $155
Class date to be posted soon.
Check out what Krista shared with David right before the man of her dreams asked her to marry him!   She stopped by during one of our Energy Clearing sessions and wanted to share with you why the sick of dating class help her so much.
She developed qualities that she did want.
She stopped focusing on the things she did not want.
She went out alone and did the things she loves.  This strategy allowed her to meet quickly men with her common interests.
She learned to be open to anyone that has the qualities rather than what they might look or what kind of job they might have.