Creating opportunities to explore and expand our spiritual awareness and immersion is why Yoga of the Mind is offering this once per month opportunity for you to come together with other like minded spirits.
Starting Sunday, April 30th from 4-6:30 pm we are combining resources with the 5 Star Salt Caves to offer this unique way to learn and relax on a Sunday afternoon.    $35 per person with RSVP includes tea reception movie, meditation and 50 minute Himalayan Cave treatment.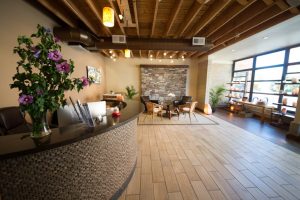 4-4:15 pm  Herbal Tea Reception | Compliments of Platform Tea.
4:15-5:15 pm  Movie | Gregg Braden | Missing Links Episode 11 |  Awakening the Heart-Brain Union.
5:30-6:20 pm   50 minutes himalayan salt cave session.  The first 15-20 minutes will be a Heart-Brain Meditation lead by David Stevens the balance of the session will be unguided.
[maxbutton id="140″]
The movie series is with host and explore Gregg Braden
Missing Links Episode 11 |  Awakening the Heart-Brain Union.
Gregg Braden shares two ways that you can begin to awaken the heart and brain connection. One technique enables you to connect with your heart to gain crystal clear answers on important questions. Another is a practice which shifts the conversation between the heart and brain to be in a coherent frequency. When they are in harmony with this frequency, you open a doorway to even more mystical abilities, including self-healing.
After the movie immerse yourself into the Himalayan Salt Caves
[maxbutton id="140″]
After the movie you can choose to join our group Heart-Mind Meditation in the Salt Caves. You will reap the benefits of the salt cave for the normal therapeutic 50 minute session that will begin with a 15-20 minute heart to mind calming meditation lead by David Stevens Founder of Yoga of the Mind.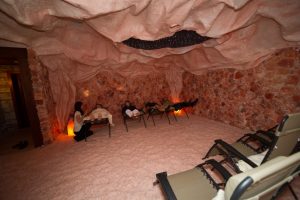 What are the benefits of the Himalayan Salt Caves?
Halo-therapy clears pollen's, viruses, pollutants, and toxins out of the lungs, and nasal passageways thus preventing illness. Your respiratory tract will feel rejuvenated with the regular use of Halo-therapy.
Salt has a strongly neutralizing effect on EM radiation, such as the radiation emitted by computers, TVs, cell phones and many other devices in our modern society. Salt therapy creates an atmosphere that furthers the deep relaxation of the human organism.
Salt crystal stones produce air that is saturated with negative ions, which are crucial for a healthy body and bring joy and an uplifting feeling into our hearts and lives. They neutralize positive ions from toxic air that can cause headaches, lethargy, dizziness, nausea, depression, indigestion problems, irritability and other health problems.
Inside the salt cave, only one vibration-pattern is predominant: The natural vibration of the Himalayan rock salt. The human body resonates with this vibration and this can improve your state of health significantly after only a few sessions.