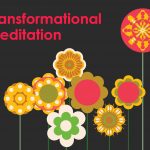 Transformational Meditation
There are many paths and methods of self-development and consciousness expansion. The last few years at Yoga of the Mind, we have focused on teaching basic meditation ( a form of self-healing),  Energy Healing and Intuitive Development. While these are amazing ways to transform  yourself in a positive direction, we have notice that there individuals who are interested in self-healing, but prefer to do it on their own – rather than doing it through working with others.
Transformational Meditation is a 5 week class that fulfills this need. We will start with our basic Yoga of the Mind Meditation which shows you how to free yourself from past stress and other people's energy, while helping you bring in more of your own unique vibration. After that, we will do an amazing class on increasing Self-Appreciation – a key to being all you can be. The next class will focus on attaining unshakable Inner Peace that can withstand any ups or downs of life. Then we will teach you how to Create and Manifest in your inner world to produce powerful results in the world we all share. The final class will show you how to access your Intuition to guide your progress in a continuous manner. 
Quick, concentrated and powerful is the goal of each meditation you will learn and practice.
[maxbutton id="29″]
Topics for the five weeks:
$150 dollar registration for this 5 week course.
Class 1………Ground you body into feeling good. clearing Stress and other peoples energy
Class 2………Self- love meditation
Class 3………Finding neutrality with meditation
Class 4………Create more of what you want meditation
Class 5………Trust your intuition more with gauge's