Are you in need of a speakers for your upcoming events?    Would one of the following presentation topics  be of interest to your group?   We can modify any of our topics to work in 30, 60 minutes or longer workshops style presentations.   We offer our informative, educational topics in exchange for the opportunity to meet your community.
Our presentation topics can be helpful to those seeking deeper spiritual understanding.  For those that want to approach their everyday life from a more heart-centered, joyful point of view.   The concepts, techniques and working habits we present can be beneficial in any profession or job.  The below topics are short workshop length versions of our most successful classes.
Contact Info:
David Stevens | 303-668-2358 | davids@yogaofthemind.com
Rochelle Fisher | 303-549-6502 | rochellef@yogaofthemind.com
www.yogaofthemind.com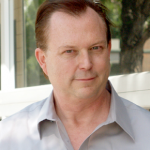 David Stevens, Founder of Yoga of the Mind.   Presentation Topics:
Presentation Topics:
Intro to Meditation and Energy Work
A heart centered method to achieving goals.
David Stevens Bio: David has been practicing meditation and exploring self-awareness since he was a young man.  David's lifelong passion is sharing the benefits of meditation and energy work with others to find fulfillment in our lives.   David brings an interesting background and experience to the wisdom he shares.  David has been a Chief Financial Officer for hire for over 20 years.   He helps small and medium size enterprises make sense of the money side of their businesses.   With Rochelle,  created and successfully operate Yoga of the Mind, an Intuitive Development School here in Denver for 14 years. He has presented at University Hospital Medical School, Innovations in Mental Health, and Althea Spiritual Center.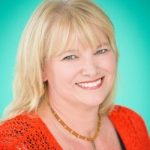 Rochelle Fisher, Co-Founder of Yoga of the Mind.
Presentation Topics:
Learn the Secrets to trust your Intuition
A heart centered method to achieving goals.
Know your gifts for success in a rapidly changing world.

Rochelle Fishers Bio:  Rochelle enjoyed 30 years as an Account Executive in the commercial printing industry. She worked with Fortune 500 companies custom manufacturing their integrated printed marketing campaigns.   She retired in 2014 to work full time as the Direct of Marketing for Yoga of the Mind, retraining herself in the tools and concepts associated with digital marketing.  Rochelle brings her unique combination of sales, business, and marketing experience in a practical way we can be successful, yet heart centered and happy in our careers and personal life.  Her presentations reflect a commitment to encouraging others to have passion and balance in their lives.