Book a Tarot Card Reading, Henna Art Session
and do a little Pre- Mother's Day Shopping
at

Sunday, May 7th,  10-3 pm
Drop-ins welcome or you can pre-book your Tarot Card or Henna Art Session pre- Mother's Day session online now.
[maxbutton id="141″]
You can get the perfect appt. time pre-booked with either David or Laura.   Readings are 15 min. for $10  you can also drop in the day of.   We accept credit Cards, cash or check.
Tarot Card Readings
David Stevens, He is the Founder of Yoga of the Mind.  David likes to incorporate healing and clear actions you can take based on the cards.
Laura Johnson, She is the owner of LN Design which is a graphic design firm.  Your reading with her will include creative overtones to inspire you.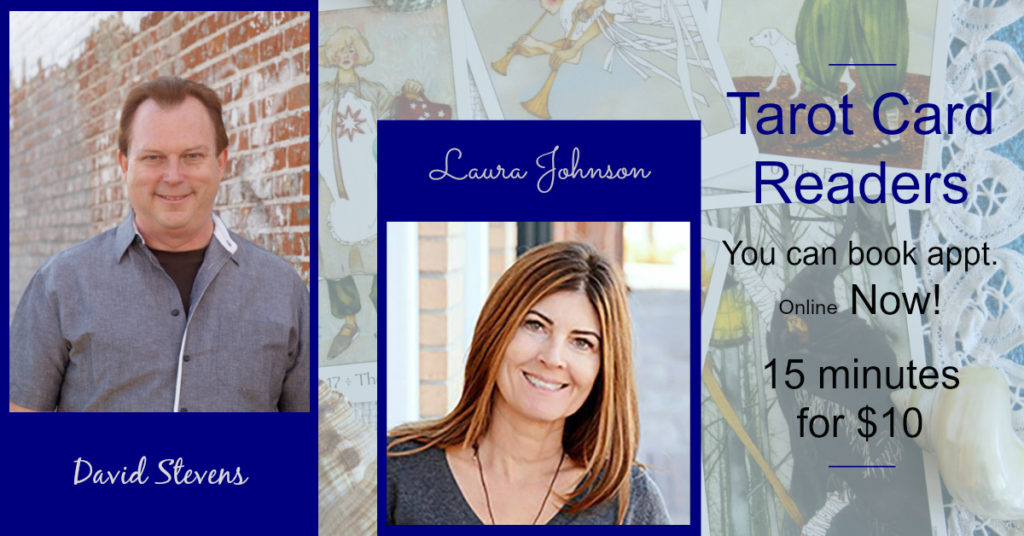 [maxbutton id="142″]
Henna Artist | Lynette McMchael, I love henna. I love the mixing and science of it, the smells and texture, the different styles and artistic talent.  I really love how it makes me feel, wearing it and applying it!  Henna is a natural stain so it is always a shade of brown. It is made from the dried leaves of the Henna plant (Lawsonia Inermis). I mix mine with lemon juice, sugar, and Lavender Essential oil. The stain is like a bouquet and lasts in this Colorado climate around 7-10 with proper after care.   You can pre-book the perfect time for you.  Sessions are planned in 20 min. increments.   I charge $1 per min.  I will give you a price based on the design you want.   If the design only takes 10 mins. Then you only pay for 10 mins.   Drop-ins are welcome.
Reflexology | Barbara Phillips, My Tool Box flows from her years of Healing Touch, Reiki, Therapeutic Massage, NLP, Access Bars and Jin Shin Jyutsu. She brings it all to the table in her Reflexology sessions. Come experience her healing, relaxing and nurturing touch. Enjoy an extraordinary Reflexology session with Barbara and leave refreshed, uplifted and with happy feet.  $1 per min.  sessions from 10-20 min.
Drop in for readings, henna art and reflexology or make appt at this link.
[maxbutton id="142″]
See below for more Bios about the two artists that will be offering their inspiring Mother's Day gifts.

If you want to find the perfect gift that says you love your MOM.   Then either one of these artists can set you up.   Plus you will be on So Broadway one of the best local boutique shopping and eateries areas in Denver.  Make a day of it!
Lisa Diamor, Artist | Inspirational Urban Art 
I am inspired by the diverse layers of the past hidden beneath layers of paint in our cities and the possibility of change and the vibrancy that change brings. A background in Psychology helps provide me with an understanding of how powerful the written word can be and why I use it so frequently in my art.   Link to Facebook Page
Cristine Googins | Synergy Designs ~ Handmade Jewelry by Design
Beautiful handmade jewelry using semi-precious stones and other natural materials. Link to Facebook Page
This pre- Mother's Day Open House is being held at the Yoga of the Mind Studio
1st & Broadway | 8 E. First Ave. Denver   CO 80203
[maxbutton id="143″]
Questions?  Contact Rochelle | 303-549-6502 | rochellef@yogaofthemind.com