This Community Meditation is an active meditation developed by David Stevens the Founder of
Yoga of the Mind.
Rejuvenate your energy.
Refocus.
Expand your creativity.
Release stress.
You will be seated comfortably in a chair, or you can be seated on the floor.   Relaxing music plays softly in the background, and a teacher will gently lead you through the session to gain all the benefits of meditation during three 15 minute sessions with short breaks between them.
At Yoga of the Mind, we think meditation should be fun. We practice a form we refer to as an active meditation. This means that we never ask you to clear your mind of all thoughts. In fact, we give your busy mind something relaxing to do. Our style of meditation is effortless, natural and requires no particular belief.
Each session is $10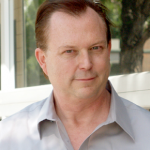 David Stevens the Founder of Yoga of the Mind has studied and practiced meditation for over 35 years. He earned a BA and an MBA from Maharishi International University. David has been a Teacher of Meditation since 1977 and has taught widely in the US, exploring many methods of meditation, yoga, and personal development.
You can attend all session at 8 E. First Ave.  1st & Broadway above The Hornet Restaurant.  Questions please give us a call 303-668-2358