Do you ever wonder what animals think about and how they feel? Join us as we explore the enlightening world of animal communication.
During the preview night, you will practice talking with a pet and a wild animal.  It's amazingly easy. And we'll practice an effective healing technique. join us for the preview night Thur. July 12, 7-9 pm. Meet JoLee and begin to connect with your pets. If you are drawn to taking the four-week class we will apply your $20 preview night registration to the 4-week course.     RSVP as seating is limited.
The 4-week animal communication course registration is $160  Less the $20 if you attend the preview night.
We will meet on these days 7/19, 7/26,  8/2, 8/9  from 7-9 pm at Yoga of the Mind
Ages 10+ are welcome.    Please bring a photo of a pet — yours or a friend's to the preview night.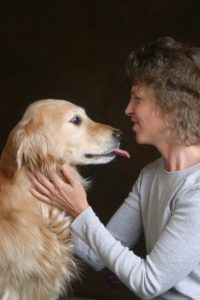 Here is what the 4 week course will cover:
Create a two-way communication with animals

Heal animals

Understand life agreements between pets and their people

Know about past lives

Discover an animal's soul purpose
JoLee Wingerson, M.A., Your teacher has been an animal communicator in Colorado for 16 years. She enjoys teaching others how to develop their innate skills.
There are no upcoming events at this time.