Enjoy Your Life!
? + Ask + Clear = Receive.
Do you know what may be HOLDING YOU BACK from your perfect life? Before you ask and receive, you must first be AWARE of what you want.
With David Stevens' proven technique, you'll have the key to unlocking more joy in EVERY aspect of your life.
During this comprehensive six-hour self-help course you will:
Learn the Yoga of the Mind grounding meditation to RELAX your mind.
HEAR your intuitive voice, which will crystallize what you WANT!
Practice techniques to remove blocks between you and your goals.
Attune your body and brain to attract joy.
Discover how to properly receive what you are attracting.
David understands that achieving what you want takes more than a one-day class, so you'll also receive a one-on-one personal 45-minute phone session to help ensure you're attracting more joy into your life.
This workshop is $99, and this price includes a 45 min private phone session with David after the workshop to refine your game plan.
[maxbutton id="125″]
[maxbutton id="126″]
[maxbutton id="127″]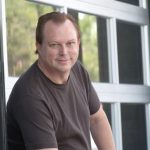 Intuitive instructor David Stevens is passionate about helping people transform and grow through greater awareness and connection to their inner-self. He's helped thousands of students (from all walks of life) find a deeper peace, enhanced achievement and greater enjoyment of life through his active meditation and energy techniques.
David has been a teacher of meditation since 1977 and has done over 2,400 psychic and intuitive readings and energy healings in the past decade alone.
In 2004, he founded Yoga of the Mind to teach people how to stretch, strengthen and balance all their internal abilities to transform and attract more joy in their life.
Classes are held at  Yoga of the Mind Classroom at 1st and Broadway.
Contact Phone: 303-668-2358,  davids@yogaofthemind.com