Let's Explore Together how Energy Master connects you  more fully to your intuition.
This 45 min tele-class Beginning Energy Mastery is $9 dollars and deep-in's your understanding of the how  mastery of your personal energy and your  separation from other's energy supports one of the fundamentally important elements in hearing your intuition.  Gain rock solid Energy Neutrality.
During this tele-class you will learn our active meditation and energy tools that will free your from limiting beliefs and other people's energy.
Sign up Now!
The next tele-class is May 13th from 7-7:45pm   Registration is $9.
[maxbutton id="4″]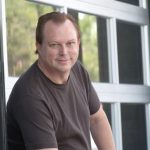 Why you should listen to me?
16 years ago, all the elements of my life and study fell into place and I started to have progress and fulfillment in all areas of my life – particularly those that I had little or no success in before. I'm in the best relationship of my life and we love each other more everyday, even though we've been together more than 12 years. I'm doing work that greatly helps others and inspires and fulfills me. By working full time in the field or personal transformation, I live on the cutting edge of applied knowledge. I feel better than I've ever felt before and my health is excellent. My finances are in good shape and any resources I require are abundant. Most importantly, I am living a much richer life than I ever dreamed possible.
Richness includes discovery and fulfillment. The key to living in richness is developing our energy mastery and intuition, mostly through working with visioning and color. The visual transcends the intellectual and gives us a new and profound way to clear blocks and bring in the renewing energy and flow of our life purpose.  This key enables us go  beyond intellectual information to applied knowledge. It has greatly transformed all with whom I've shared it.
Education and Background: David Steven has studied and practiced meditation for over 35 years. He earned a BA and an MBA from Maharishi International University. David has been a Teacher of Meditation since 1977 and has taught widely in the US, exploring many methods of meditation, yoga, and personal development.  I am the Founder of Yoga of the Mind.  Where I have been helping others discover their own speical gifts for 10 years.
[maxbutton id="4″]
Questions: We would enjoy hearing from you
davids@yogaofthemind.com   or 303-668-2358