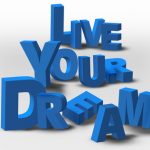 How can a new business be your Dream Business?
During this power packed 3 hour workshop in Denver we are going drill down to what you are passionate about.  We are going to give you solid idea about how to start a business.   We will have group brain storming to give you 100's of possibilities you had not even thought of on how to start or jump start your business.   You will have new clarity, ideas to nurture your dream business.  You will gain a clear vision how to start a business and your first steps to continue the adventure.   This workshop will also be helpful for those that might have already started the journey but are stuck overcoming a logistic or marketing challenge.
We will have lots of discussion and high energy exchanging of ideas.  This is not a networking group but a facilitated mastermind workshop that will open up the flow of energy for you and your big dreams and plans.
Included in the $69 dollar work shop will be a BONUS follow-up 30 minute private coaching call with Rochelle Fisher.  The Director of Marketing, owner and teacher at Yoga of the Mind a school dedicated to helping you developing your intuition.  You can gain insight and ideas from my five years of experience facilitating my own dream business "Yoga of the Mind".  Plus 30 years as an account executive in the commercial printing industries with the most prestigious brand in Denver, CO Frederic Printing.   At Frederic Printing I managed multi-million dollar accounts and also directed and managed the marketing plan for Frederic Printing.  During your 30 minute one on one you can ask any questions about sales, account management, traditional and digital marketing and WordPress web sites.
If you have questions you can send an email to me right here:
[contact-form to='rochellef@yogaofthemind.com' subject='Inquire from web site business class'][contact-field label='Name' type='name' required='1'/][contact-field label='Email' type='email' required='1'/][contact-field label='Comment' type='textarea' required='1'/][/contact-form]