House and Property Clearings
Click below below to watch a short video of David performing a property clearing for Broker Steven Kinney with RE/MAX Professionals.
How a property feels is largely due to its non-physical energy field. This energy is influenced by the vibration of the land, builders, previous owners and neighbors. Some of the energies can hold a house back from being sold are:
Financial Worries.
Illness and Death.
Interpersonal Conflict and Divorce.
Removal of privacy and attachment of current owners after a property clearing.

What will a clearing do?  The property's energy will become visible to potential buyers in the following ways:
Available.
Welcoming.
Neutral.
Comfortable.
Appealing.

With these energies active in a property, a prospective buyer or new owner will say
"I feel at home here, this property is for me".
Clearings are also effective for helping present owners feel better in their homes or as gifts at closing.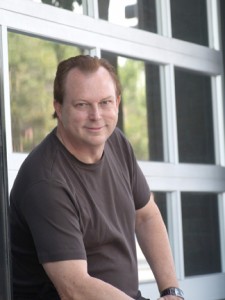 Over the past two decades, David Stevens has helped dozens of clients with the energy of their properties, including clearing the way for smooth profitable sales as well as helping established owners feel better and more at home in their property. Clients find that his work really makes a difference.
David is a Colorado native who has a lifelong interest in personal improvement. After growing up in Pueblo, he pursued extensive education in both business MBA from Maharishi University, meditation and intuitive energy work.
David offers home and property clearings by appointment only.  If you are selling a property, just moving in or wanting an energy shift give him a call to discuss your intention.
email-  davids@yogaofthemind.com
Contact Phone: 303-668-2358
Realtor's Feed Back:
"David I wanted to give you the follow feedback from the Property clearing you recently did: Thank you for your house healing!  The first one you did for me, I was fascinated by what you picked up about the Sellers emotional attachment to the house and how you worked to separate them from the house!
Within days after your visit, a family visited the house, fell in love with it, kept in love with it thru two offers on their house until we ultimately got both houses sold!
They never plan to move even though they think moving often is a great idea… they are so in love with the house that they can't think of living anywhere else.
I think your work paved the way for the transaction!  I was extremely impressed!"
Ann L. Atkinson
LIV Sotheby's International Realty
3033 E. 1st Avenue, Suite 500, Denver, CO 80206
303.486-3786 (direct)
CRS, e-PRO, ABR
Historic Denver Landmark Designated Realtor
Forbes Magazine Recommended Realtor