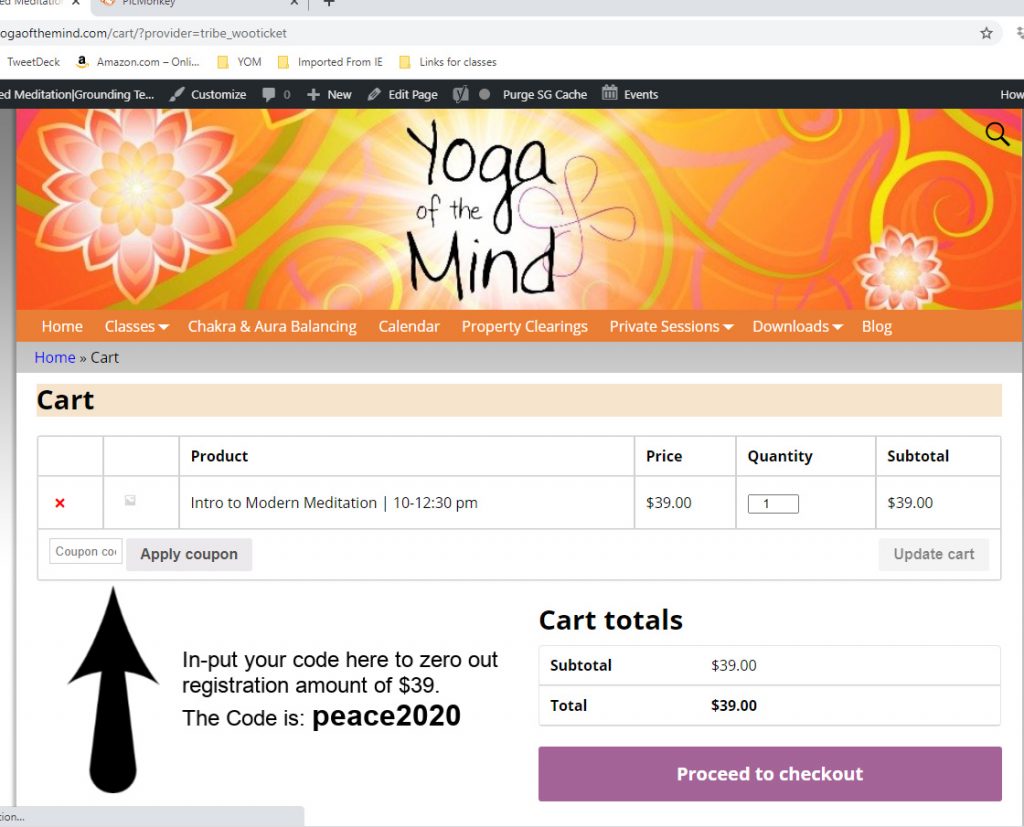 Welcome to the Intro to Meditation and Energy Work class registration page. Select your best date and time. Then register using our code in your confirmation email, not the voucher #
The Code is – peace2020 Then "apply coupon" at checkout, and it will zero out the $39.00.
We confirm all registrations with Groupon before class.
Intro to Meditation & Energy Work Concepts 
In this 2.5 hour class, you will learn and practice grounding techniques with meditation and energy tools that will enhance the way you experience yourself and others. You will begin to see and work with your world regarding creative energy and intuitive flow. This will help you stop taking on negative emotions from others as well as clearing past limitations. You can feel more empowered in every interaction.
Gain insights and creativity
Quite your busy mind
Transcend interpersonal drama
Easily navigate career transitions
Have more confidence in any situation
Release emotional baggage and other people's energy

Contact Phone: 303-668-2358
davids@yogaofthemind.com
Click to Register for the date that works best for you