Are you tapping into the POWER of Meditation & Energy Work? 



At Yoga of the Mind, we are here to be a cheerleader in your life!   Our goal for you is to use our active meditations and energy tools to clean out old beliefs and patterns so you can become best friends with your intuition.  Learning to notice and follow your inner guidance is the best decision and investment you can make for your happiness. Trusting your Intuition leads to greater success and deeper fulfillment!

FREE Stuff and Workshops that enhance your intuition and energy awareness in Sept!
FREE Chakra Balancing and Energy Clearing every Tuesday from 5:30-6:45 pm and Every Second Sunday from Noon-1 pm.    Stay this Tuesday night for the Trust Your Intuition Workshop– Starts at 7:15 pm  Take $5 Off Standard $10 registration if sign up today. Discount code FREE at checkout.
Tips to Trust Your Intuition:   Why not develop your best asset to navigate your choice rich world.  Learn tips that can help you learn to hear and follow your intuition more in your life. Starts at 7:15 pm  Take $5 Off Standard $10 registration if sign up today. Discount code "FREE" at checkout.
Learn to Read Tarot Cards: Dust off those Tarot Card you purchased five years ago.  Reading Tarot cards is a fun and fascinating hobby, and it's much easier to do than you might expect. Learn how to use the unique reading mat I created and find out how easy it is. Even beginners will be giving and receive readings by the end of class.
Intuitive Development for Manifesting in your everyday life learns how to use your intuition to discover what your real goals are.   Clear what blocks you from receiving what you want.
Are You Sick of Dating?  Are you ready to try a new approach to finding your soul mate then this is the class for you?
Virtual Trust Your Intuition Class: Video MP4 download right now.  During this class, you will learn our most accurate intuitive decision-making tool.  David and I use this tool every week to make decisions. You will be able to live in your optimum flow with heart-centered intuitive decisions.   Almost Free!   $3.99.
Totally free!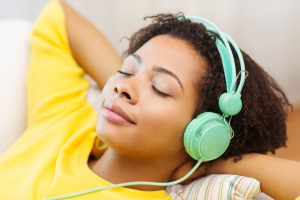 Grounding Power Meditation-1 MP3 download-   Grounding easily establishes a calm and neutral place that you can is it anytime during your busy day.
Energy Flow Meditation-2  MP3 download-    Effortlessness. Your second meditation is about breath work which is one of the fastest and easiest ways to find this sweet spot when you are relaxing and expanding your mind and spirit.
Releasing Power Meditation-3 MP3 download-   Releasing non-useful emotional and other people's energy from your body.
The Cube Subconscious Assessment:  David Stevens will lead you on an imaginative journey that will reveal deep insights into your subconscious mind about your everyday life.  The Cube assessment is only 7 minutes is accessible and insightful.
4 Tips to improve hearing your Intuitive Voice PDF- download- 
Contact: David Stevens  davids@yogaofthemind.com or 303-668-2358