Who's Attending
6 people are attending Free Chakra |Energy Clearings Every Tuesday
Free Chakra and Energy Clearings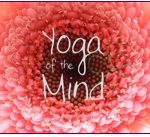 Clear and rejuvenate yourself with a Free 15 minute Body\Aura/Chakra balancing to remove stagnant and useless energy from your energy fields.  You will feel relaxed, light and positive. Drop-ins are welcome during the hours below.

Every Tuesday 5:30-6:45 pm
Every 2nd Sunday from Noon-1 pm
Contact Phone: 303-668-2358
Our advanced intuitive development students use their intuition during each session.
See what 5280 Magazine said about our Energy Clearings
Your clearing and reset session is done while you sit comfortably in a chair at our Denver office.
The healer will ask you to say your name three times.  This helps them to tune into your energy.    The healer will clear your aura and chakras of non useful energy.  Your healer may give you valuable feedback into what is going on in your life at this moment in time.
To complete your healing, you will call in more of what you want into your energy field.  This energy healing session will give you a relaxed, positive feeling.
Healings are Free but often our guests want to make a thank you donation.  You can also use Paypal to do this now.
The Yoga of the Mind classroom is at the intersection of 1st & Broadway, just above The Hornet Restaurant.  8 East First Avenue, #103, Denver, Colorado  80203
Please feel free to contact us if you have any questions- Contact Phone: 303-668-2358   davids@yogaofthemind.com