Create a New Experience with 2015 Goals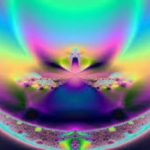 Getting more stuff this is what we typically think of when planning for our 2015 goals.  But don't we have plenty of clothes, gadgets, books and stuff for our house?    Much thought and effort goes into goal achievement around this  type of  thinking and goal setting.    This is OK but have you noticed that it is losing it appeal for many of us?
What is inspiring?  For us here at Yoga of the Mind, it is having more happiness and fulfillment in our lives. This class is going to be a New Year's goal setting experience like nothing you have ever done before.  We are going drill down to what you are really inspired by and clear a path for you to see how to fully manifest it in your life.
You will experience- several clearing and meditative exercises to start fresh.  Get the bottom of what could really make you happy!
Save your place now!!   $15 if your pre-register.
Tuesday, Dec. 30  from 7:15-9 pm
Yoga of the Mind Classroom
8 East. First Avenue,  103#
1st & Broadway over The Hornet Restaurant.
[maxbutton id="37″]