This Workshop is Zoom only.
Animal Communication Workshop 
Have you ever wondered what your pet was thinking?  Do you want to know where your rescue pet came from?  Are you trying to understand your pet's behavior? In this introductory class, you can learn how to connect with your pet energetically so that you can ask them yourselves.
Learn the Basics of Animal Communication in this Introductory Course where you will:
Understand different ways that animals communicate energetically.
Learn the steps leading up to communication and how to connect with an animal.
Practice connecting and getting messages from a pet during the workshop.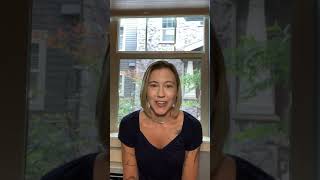 About Denise Dunlavy: I am an animal communicator, intuitive counselor, and energy healer.  I studied with David Stevens at Yoga of the Mind and Thea Strom who is a medium and animal communicator.  I started providing readings with people but have a strong bond with animals and my goal is to help people develop a deeper understanding of and relationship with animals that I know is possible.  I believe everyone can communicate with animals and I can teach you how to calm your mind, focus, and hear their messages.
Denise offers all of her services and workshops via Zoom.
[tribe_events_list phone="yes" address="yes" view="list" category="Animal Communication Workshop"]
4 Week In-Depth Animal Communication Course
If you would like a more in-depth animal communication experience, check out this 4-week animal communication course. What is your pet thinking? How are they feeling? What do they like or dislike? What do they need?  Do you have something to tell your pet? Are you having a baby, moving, going on a trip, and want to explain to your animal? Do you want to communicate with animals that are not pets?
In this course, you will learn how to improve your relationships with all animals by learning to listen and talk to them. The class will cover:
How to use, improve, and trust your intuition to connect with animals.
Different ways and languages that animals use to communicate and how to interpret messages.
Learning common issues that come up in readings and topics to discuss with pets.
Variations in readings with animals that are living or passed.
[tribe_events_list phone="yes" address="yes" view="list" category="4-week Animal Communication"]